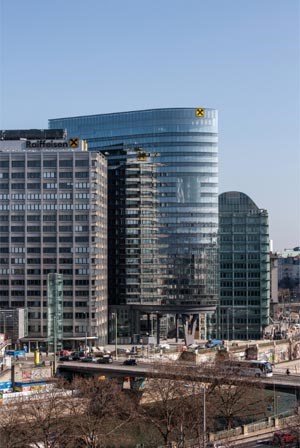 Currently the tallest Passive House skyscraper in the world is the 20-story Raiffeisen office building (RHW.2) in Austria. It maxes out Vienna's height restrictions at 78 meters. The building features high-performance glazing, heat recovery from the data servers, a ground-source heat pump, and 240 square meters of solar PV. According to Der Standard the construction budget was 84 million euros (about $380 per square foot). See the Passive House Database for more information.
Update: GreenSource has a comprehensive English-language article on the NRW.2 building.
New York City is an ideal place to build Passive House skyscrapers; this building proves that such energy-efficient structures are feasible.
Gregory Duncan is a VP of NYPH and principal of Duncan Architect PLLC
———————————————————————————————————————————————————-